Like you see a lot of different coutries participate to the programme.
Here are all the participating countries. Some countries propose different centres you can apply to. Have a look and when you're decided, let's send a mail to the centre.
N.B: you can send multiple emails to different countries if you're not decide yet and want to have further informations.
---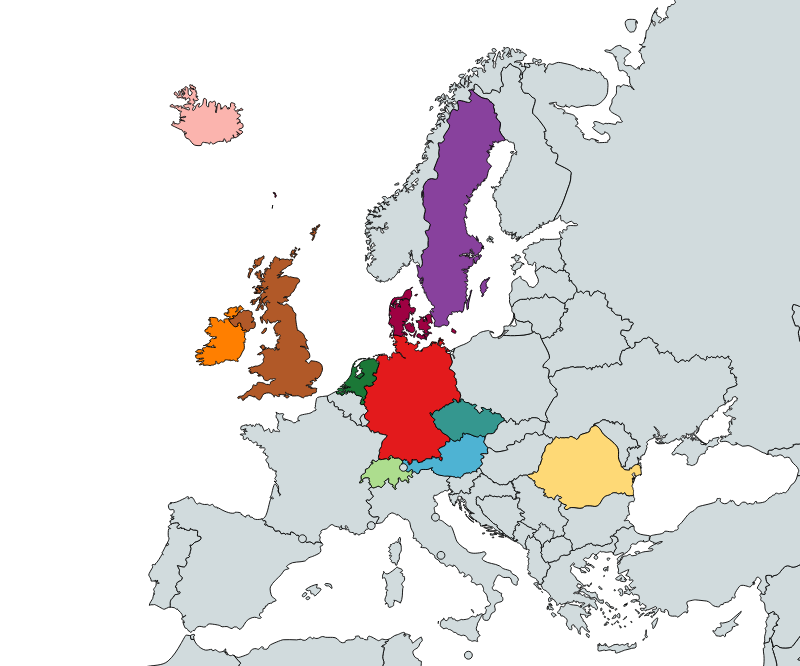 Austria
🏕 Pfadfindendorf Zellhof
Czech Republic
🏕 Kapraluv mlyn Scout Environmental Education Centre
Denmark
🏕 Houens Odde International Scout Centre
Germany
🏕 Pfadfinderburg Rieneck
🏕 Bucher Berg
Iceland
🏕 Ulfljotsvatn
Ireland
🏕 Larch Hill
🏕 Castle Saunderson
Netherlands
🏕 Buitenzorg
Romania
🏕 Nochrich
Switzerland
🏕 Kandersteg International Scout Centre (KISC)
United Kingdom
🏕 Scout Adventure Centres (12 centres)