Houens Odde International Scout Centre
ASSOCIATION
KFUM – Spejderne (YMCA Scouts)
SITE DESCRIPTION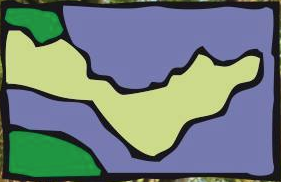 Houens Odde International Scout Centre is owned by the Danish scout organization: KFUM-Spejderne i Danmark. The centre is situated on a peninsula of 87 ha land, surrounded by forest, field and water.

The closest city is Kolding, which is 7 km away from the centre. The habitant of Kolding is 70,000 people. There is a train station with connections to the whole Denmark and most of Europe. In Kolding, you find all kinds of shops, supermarkets, cinemas, museums and cultural event. The closest airport is Billund airport.

Houens Odde International Scout Centre is the main education and training centre of KFUM-spejderne I Danmark. A staff of permanent employees together with Danish and international volunteers run the centre. This staff takes care of the daily work at the centre.

The centre also has around 120 Danish voluntary scouts from all scout organizations in Denmark. This staff is called the Houmen, and they are arranging scout activities at the centre, like summer camps, work camps, and other scout events, that take place during weekends and holidays.
STAFF
The Centre is run partly by employees and partly by volunteers. The camp director is in charge of the daily administration. Five employees and 100 volunteers are responsible for the maintenance of the centre and for offering a wide range of activities.

This staff takes care of different activities for scout groups, who are on the centre camp. The functions can be: sailing activities, old Danish handicraft activities, help planning the different activities of the week, working in the tractor team, team building activities, or cooking for the staff.
During the weeks of summer camp, Houens Odde often has from between 600-200 scouts per week.
MORE INFORMATION
As a short term volunteer, you stay for a minimum of 4 weeks. These weeks have to be during our summer period, where our summer camps take place. Here you have the chance to be a part of a Danish/ international voluntary staff, that runs scout activities. During your stay, we pay for your food and lodging.

The volunteer staff takes care of different activities for scout groups, who are on the centre camp. The functions can be: sailing activities, old Danish handicraft activities, help planning the different activities of the week, working in the tractor team, team building activities, or cooking for the staff. During the weeks of summer camp, Houens Odde often has from between 600-200 scouts per week.

As a part of our summer camp staff, you will be staying at the Activity centre. This is the centre where all the activities are concentrated. You will be eating and sleeping in the dormitories together with the Danish and international voluntary staff at the Activity centre.

We can welcome 4 volunteers.
There are no special requirements to be a volunteer, but you need to between 18-30 years old, be able to work in an international atmosphere, be able to speak and understand English, be interested in doing activities for all our scout no matter religion or culture differences.

Language:
We speak English and Danish.

Specific training:
We provide training useful for our activities: sailing, old handicraft, teambuilding, international activities, …

Dates:
The period of the summer camp runs from the end of June until the beginning of August.

Do you want to know more or want to apply for a position at our centre? Please send a mail to: houensodde@houensodde.dk.

You can read more about our centre and the centre camp here: http://houensoddespejdercenter.dk/en/centre-camps/
CONTACT
🏠 : Houens Odde International Scout Centre, Houens Odde 14-20, DK-6000, Kolding, DENMARK
📞 : (+45) 70 10 51 15
📧 : houensodde@houensodde.dk
🌐 : http://houensoddespejdercenter.dk/en/
📸 : https://www.instagram.com/houensodde/
f : https://www.facebook.com/houensoddespejdercenter/?fref=ts