Nocrich Scout Centre
ASSOCIATION
Organizatia Nationala Cercetasii Romaniei
SITE DESCRIPTION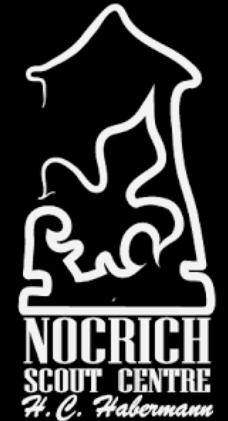 Nocrich Scout Centre is located in a traditional saxon village called Nocrich, 30 km away from Sibiu in Transylvania. The Nocrich Scout Centre means: an old parish house build between 1796 and 1798; a building with 3 rooms – used for workshops, storage, garage, etc; a large shed and 2 rooms(like terraces) connected; a large yard; an orchard of about 1 hectare. The Centre offers a wide range of educational activities: Activities for half a day, a full day or a weekend with any theme, organized by Scouts or by yourselves; Specific events: trainings, sporting events, team-buildings, etc; Camps in every season with any age group.
STAFF
Since 2010, Nocrich Scout Centre grows and develops every single day in some way, and that is all thanks to our team. This magical place would not exist today as it is without the dedication and creativity of the hundreds of volunteers who have left their mark on the centre, staying true to the scout motto of leaving the world a bit better than they found it.

They are the ones who make it all happen – they welcome the scout groups and show them around the centre, play fun games with the Nocrich children, get creative in the pottery workshop, organize camps, implement ambitious projects and so much more. The time spent together with the other volunteers also means building new friendships and learning lots about other countries and cultures. The days at Nocrich are never boring because they combine meaningful work with fun and friends and giggles – it's the perfect mix, and when our volunteers are happy, the scout centre is happy too!

Each and every volunteer is important for the development and diversity of the scout centre. The superpowers they have, the dreams and projects they complete, the memories they make here – all of these help write the beautiful story of Nocrich Scout Centre, and we are grateful to have such an amazing tale to tell so far.
MORE INFORMATION
Profile: Scouts over 18, with at least 6 month of experience within the Scout Movement, fluent in English. Other languages are a plus. All Staff members might be involved in both administrative and programme activities. We can only offer food and accommodation to the volunteers. They have to pay for their trip, visa, insurances and any extra expenses.

During your stay at the scout centre you will have the opportunity to take part in more teams like:
Animation & Programme Team – this involves taking part in the organization and implementation of the activities for the kids from the village, cub scouts and scouts. You can develop your skills as a scout leader and share your French scouting experience in order to offer the kids an international and diverse image of what scouting is. The activities are very diverse, ranging from typical scout meetings with games, to challanges, village quests, scouts olympiads,  scout camps.

Pottery & Artistic Team – we opened a pottery and ceramics workshop. Here, with the guidance of a potter who comes pretty often during the summer, you can learn more about this craft and also experience it. Moreover, painting the pots has become a daily task, so you can let your imagination run free.

Administrative Team – We have a lot of groups doing their summer camp here, so one of the task of the volunteers is to be sure the groups have everything they need and to support them when needed. Another task will be cooking for the team of volunteers – Nocrich Family. The manual work involves ensuring the wellbeing of the scout centre and keeping it up. Cleaning, organising, (re)building, painting, mowing the lawn, shopping for food.
CONTACT
Nadia

🏠 : Sat Nocrich nr. 208, cod postal 557165, Județul Sibiu, ROMANIA
📞 (Nadia) : (+40) 737 260 087
📞 (Nocrich) : (+40) 787 752 634
📧 : nocrich@scout.ro
🌐 : http://www.nocrich.scout.ro
📸 : https://www.instagram.com/nocrichscoutcentre/