Larch Hill

ASSOCIATION
SITE DESCRIPTION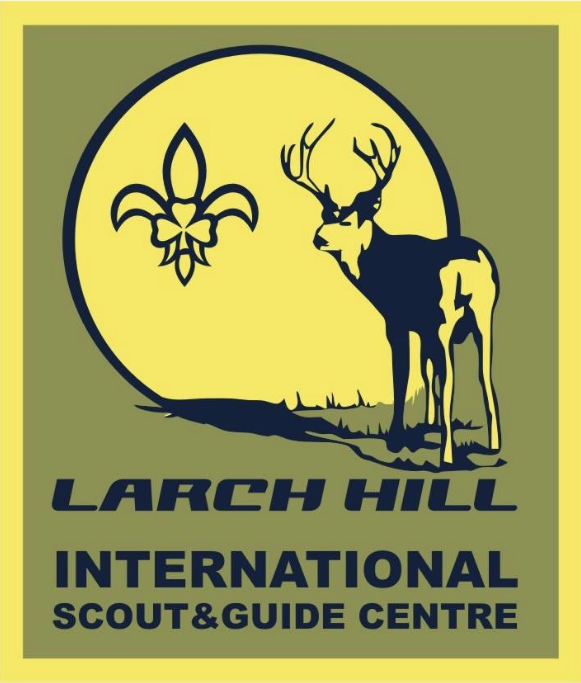 Larch Hill is one of the National Scout Centres of Scouting Ireland. It is situated on the edge of the Dublin / Wicklow Mountains in a picturesque valley between Kilmashogue and Tibradden mountains 11 kilometers from the centre of Dublin. We have an 88 acre (35 hectares) campsite, a 26 bed lodge, a 56 bed hostel and a 28 bed tented village surrounded by natural amenities to enhance your scouting experience.

Larch Hill has 11 fields suitable for camping, giving a total of 17 hectares of camp grounds. If required, Larch Hill can also supply your group with tentage and other camping equipment during the summer camping season. Click the equipment rental tab for details of the equipment available.

Larch Hill's water is supplied from two deep water wells, this water is tested and analysed on an annual basis. The water is 100% natural with no chemicals or chlorine added. Water taps can be found in most camping fields.

There is plenty of fire wood available on site from the campsite woodpile and 3 hectares of forest. Altar fires are also available and there are many small campfire circles dotted along the perimeter of the top forestry. The Toilet and Shower Block is located in the main car park, the recently built shower block consists of male and female showers for scouts and separate showers for leaders. We have two specially equipped toilets and shower rooms which are wheelchair accessible. We also have mobile toilet units which will be placed at suitable locations during busy periods. The toilets and showers are maintained to the highest standards.

The All Weather Shelter is a 50ft by 40ft barn like building located near the main reception and car park area. This building allows you to run a wet weather programme on those not so sunny days.

We have extensive range of activities available on site please click the activities tab for further details.
Our Mission is to provide a safe friendly and secure environment for young people to develop through the outdoors using the scout method.

Larch Hill Scout Centre
Our Vision is to be a centre of excellence for young people to experience scouting in the outdoors

Larch Hill Scout Centre
STAFF & MORE INFORMATIONS
Long & Short Term Staff in Scouting Ireland's National Scout Centres
Are you an adventure seeking scout who wants to make friends, have fun and gain experience?

This year Scouting Ireland's National Scout Centres are recruiting short-term staff for our Centres across Ireland.
What will I be doing?
We can assure you that no two days will be the same! Our Volunteers are involved in every aspect of running our centres.

You can choose to work as part of one of the following teams,
Campsite team – Duties may include working outdoors to maintain the camping grounds and facilities, provide a high quality of service to all guests and assist in organising events.

Hospitality Team – Duties may include checking guest in & out of accommodation, cleaning and maintaining all accommodation and stock control of supplies.

Programme Team – Duties may include assisting with the delivery of activities, run evening programmes and develop new programme ideas.

All interns may be asked to assist in other areas of the centre when necessary.
Where will I be based?
Intern Campsite Assistants who come to National Scout Centres work in either Castle Saunderson or Larch Hill, or both if necessary.
How long can I stay?
Short-Term placements run from June until late August yearly.
Long-Term placements run between February and December yearly.
What's included?
In return for you hard work we'll provide all food, accommodation and uniform for the duration of your placement. We also run regular staff outings and trips!

Our volunteers receive professional training and experience across a wide range of areas.

A weekly living allowance is also provided.
We could welcome 6 foreign volunteers during the summer.

Specific training:
Before starting the volunteership, you will need the Child Protection Training and a First Aid certificate. Ask the centre for further information.

The centre will provide an activity based training to programme team.

Expected working hours:
We expect volunteers to help from 9:30am to 5:30pm (5 days a week). You will have 2 days off. Sometimes can be asked to work earlier/later depending on business needs.

Language:
We speak English.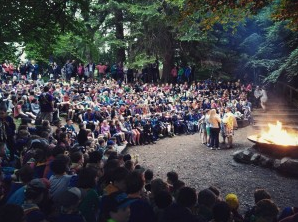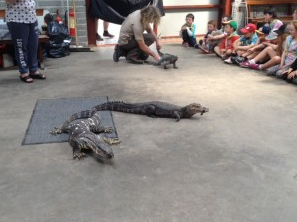 More information at: https://www.scouts.ie/News/2020/NATIONAL-SCOUT-CENTRES-INTERNSHIP.pdf
CONTACT
Colin Sheehan
Assistant Centre Manager
📧 : csheehan@scouts.ie
🏠 : Larch Hill, International Scout & Guide Centre, Scouting Ireland, Tibradden, Dublin 16, IRELAND, D16 P023
📞 : (+353) (0)1 4931410 (Office hours 9.00 to 5.00, Monday to Friday)
📧 : larchhill@scouts.ie
🌐 : http://www.larchhill.org
📸 : https://www.instagram.com/larchhill_scoutcentre/?hl=fr