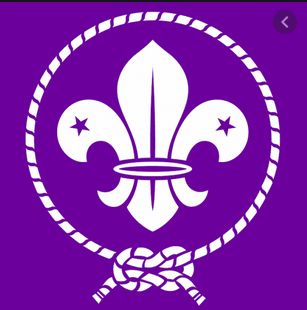 ASSOCIATION
World Organization of the Scout Movement
SITE DESCRIPTION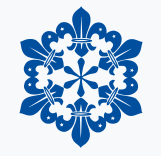 Kandersteg International Scout Centre is beautifully situated in the heart of the Swiss Alps, only 65 km south of Bern, the capital of Switzerland. The nearest airports are Zürich and Geneva which are about 3 hours by train, and Belp (Bern) which is only an hour away.

The Centre is easily reached by train, the local station being only 2 km away. In the high seasons a bus runs regularly from the station to the Centre, but we can also arrange to pick you up at the station.
STAFF & MORE INFORMATION
Being the only World Scout Centre, the staff at Kandersteg International Scout Centre is truly international. You will work with Scouts and Guides from many different countries and continents, and serve guests from all over the world. KISC welcomes.

KISC welcomes 14'000 guests from about 50 different countries and over 40 nationalities are represented within the staff team every year. Since the opening of the Centre in 1923, scout volunteers are keeping the dream of Lord Baden Powell about the permanent Mini jamboree alive. Volunteering at KISC is an example of living in peace despite the mixture of different cultures, religions, background, opinions and traditions.

At KISC, all are equal, independent of any personal characteristics or backgrounf. We perceive each other as brothers and sisters in scouting. Peace is a key element in the creation of a better world, and we want to encourage you to bring this living model of peace wherever they will go in life after KISC.

There are more and more employers who appreciate candidates with a range of soft skills and luckily, volunteering at KISC will give you plenty of those!

We belive that your reason for volunteering at KISC should begin where your passion lie. Let your love for Scouting create positive change in the world.

We can approximately welcome 53 volunteers.

Additional information for Summer Team:

The Short Term Staff are Scouts and Guides who come to work at KISC for one season of 3 months.
Summer Short Term Staff are organised into three teams: Campsite, Chalet Services, and Programme. Those working on Campsite work together with the Long Term Staff cleaning facilities, helping guests and assisting in the recycling and waste management. Short Term Staff working in Chalet Services work alongside the Long Term Staff preparing meals, cleaning facilities, checking guests in and out of their accommodation, and working in our souvenir shop. Those working in Programme will guide either hiking, climbing or on-site activities.

Language:
We speak English and German.

Dates:
Keep in mind that dates change every year.
We welcome you between the 6th of june and and the 5th of september. It's varies depend on the roles (Short Term Staff, High Season Staff & Snow & Ice Guides).

Certificate:
Once selected for the programme, you will need to complete the "Safe from harm" online course certificate from WOSM. (https://www.scout.org/elearning_sfh1)

Specific Training:
The Centre offers general training for volunteers on how to operate at the centre (guest care, check-in and out, recycling, cooking, cleaning, leading activities, emergency and risk management…) and some more specific once allocated to certain areas (fire fighting training, hygiene food policy, safety in the alps, campsite rentals, etc).

Expected working hours:
1.5 days off per week, between 40 hours to 50 hours volunteering per week. Some evenings supporting evening activities (campfires, duties, etc).

Medical procedure:
You have to complete a medical form provided by KISC and have it signed by a doctor. This is to assess your ability to volunteer in the mountain environment and secure both the centre and to be sure the volunteer are capable to ensure the general physical and mental well-being while volunteering.

The volunteering programme and available vacancies is accessible in the KISC website: https://www.kisc.ch

For short to long term role, from general support to manager positions, there is a wide range of possibilities to engage and develop while at KISC.
CONTACT
🏠 : Kandersteg International Scout Centre, Wagetiweg 7, 3718, Kandersteg, SWITZERLAND
📞 : (+41) 33 675 82 82 (Office hours: Monday to Sunday – 8am-12am, 14pm-18pm)
📧 : reception@kisc.ch
🌐 : http://www.kisc.ch
📸 : https://www.instagram.com/kanderstegscoutcentre/