Ransberg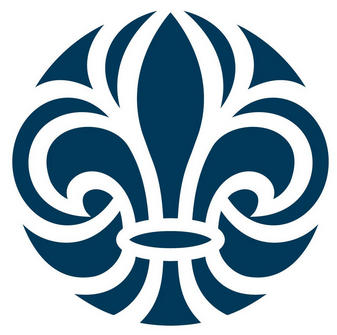 ASSOCIATION
SITE DESCRIPTION
Nearest town and nearest railway station is Karlstad, 55 km away. Nearest airport is Karlstad, 50 km or Oslo, 250km away. Nearest bus station is in Ransäter only 3 km from the site. Scout Camp Ransberg is a complete campsite in the middle of the scenic country of Värmland. Here you find vast forests, mountains, plains, rivers and lakes that the Swedish « Right of Common » gives you excellent opportunities for outdoor experiences.

Scout Camp Ransberg is a scout centre that is open to both scouts and non-scouts. The center accommodates both groups and people coming on their own. There is accommodation indoors for 111 people and a campsite for 2,000 campers.

The summer season for the campsite is from the middle of May to mid September. Scout groups visit mostly between June and August. Groups camping are mainly scouts and guides, but other groups are also welcome.
STAFF
Staff members are involved in everything including transport, sanitation, catering, cooking, repairing and improving the campsite as well as direct contacts with the groups through program activities.

There are a few permanent staff members who work at the centre. Almost everyone – staff and visitors – speak English so you need to have good English skills to work at the camp.

Staffs are accommodated in an apartment with a TV and a small kitchen.

The entire site is alcohol-free and our staffs are not allowed to drink alcohol on the site.
MORE INFORMATION
Who for?
You want to contribute to children's and young people's experiences at Ransberg.
You are positive, hardworking and keen to learn.
You have completed your first year of upper secondary (gymnasiet) and are at least 16 years old.
You can work for at least 2 weeks during our volunteer periods.
What's involved in being a summer volunteer?
You get full board and lodging (shared bedroom) during your stay at Ransberg.
You work on average 8 hours/day and have one day off per week.
Your work in small patrols that rotate between different areas of work as required.
In your application, indicate your preferences regarding what you would like to work with, and mention if there is any work you have to avoid.
Volunteers who are swedish citizen, and stay more than three weeks are entitled to be paid SEK 1,000/week. We also meet the cost of the cheapest mode of transport to and from Ransberg within Sweden.
Along with the work, there are also joint activities for the volunteer group. And of course there's time for relaxation and your own activities in your time off.
Categories of work
Camp service – Cleaning the ablution blocks, garbage handling, checking guests in and out, staffing our kiosk etc.
Hostel service – Checking guests in and out, some cleaning of rooms and common areas.
Climbing wall – Looking after and securing the wall.
Survival track – Looking after the track and leading groups.
Prehistoric village – Leading groups.
Supply centre – Staffing, packing and dealing with food distribution.
Kitchen – serving – Assisting our chef with cooking and baking, looking after dishwashing and cleaning of the dining room.
Sundry – Unexpected situations and special requests occur sometimes. We always solve them!
We can welcome 12 volunteers.

Expected working hours:
We expect our volunteers to help 6-80 hours a day and 5-6 days a week.

Language:
We speak Swedish and English.

Certificate:
Every volunteer will do a course in Trygga möten ("Safe from harm"), Climbing wall certificate and get relevant training for the work they will be doing.


CONTACT
Markus Ternestål
Director

🏠 : Stiftelsen Ransberg Herrgård, Ransbergs Herrgård, 684 95, Ransäter, SWEDEN
📞 : (+46) 552 302 39 (Office hours : Tuesday and Thursday, 10am-1pm)
📧 : kontakt@ransberg.com
🌐 : https://ransberg.com/en/
📸 : https://www.instagram.com/scoutcampransberg/
f : https://www.facebook.com/pg/ScoutCampRansberg/photos/?ref=page_internal