Vässäro
⚠️ Due to the current situation, Vässäro is closed for Summer 2020. Ask the centre for more informations. ⚠️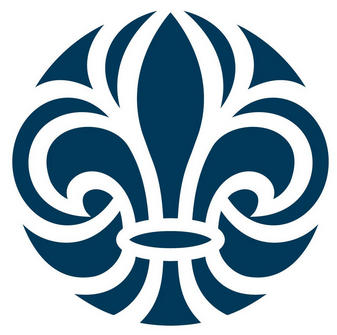 ASSOCIATION
SITE DESCRIPTION
Vässarö is an island situated 140 km NE of Stockholm, in the archipelago of Öregrund. There are 3-4 buses daily that run from Stockholm and the ride takes about 3 hours. Transport to the island is with our own boats. From Arlanda Airport it is easiest to go to Stockholm and catch a bus to Vässarö from there.
Originally Vässarö housed three farms and these farmhouses today form the heart of the Centre, being the programme and Camp offices. There is accommodation indoors for 156 people and room for 2,000 campers.
STAFF & MORE INFORMATION
At Vässarö we divide the summer season into two periods:
7. June – 12. July & 12. July – 9. August
Rarely we allow a person to work two periods consecutively, as we believe that four intense weeks is rather exhausting. The days run from 8 am usually to 9 pm. Some days are intense, with hard work from morning until night, other days are more relaxed and there is time for swimming, sailing or sleeping. Our staff is trusted with a great deal of expensive machinery, equipment and sailing boats that is to be maintained, used and cared-for in the best of ways. Most of all, we trust our Staff to serve the guests with the best of attitudes, in a friendly and positive way.

The Staff consists of 60-90 people, most of are between 17-25. Although we welcome staff members from all walks of life. 2-6 people share a room, and usually you room with the group you work with. You may borrow bedding and towels from the Centre. We work according to the patrol system, where each team has a patrol leader who makes sure the group gets along and does a good job. All patrol leaders meet once a day to go through what needs to be done in the different areas.

The Patrols open for International Staff are: Sailing, Programme, Tractor, Food Supply, Café, Bakery and Services. We encourage our foreign staff members to work in two areas during their stay in order to allow greater insight into the world of Vässarö. The International Staff must be able to communicate well in English.
CONTACT
From August to June

🏠 : Fridhemsgatan 8, SE-112 40 Stockholm, SWEDEN
📞 : (+46) 8 652 05 10

Summer – June-August

🏠 : Vässarölägret, SE-742 96 Gräsö, SWEDEN
📞 : (+46) 173 370 22
📧 : info@vassaro.se
🌐 : https://vassaro.se/camp-information/
📸 : https://www.instagram.com/vassaro/?hl=es-la